European Retail/Commercial Lighting Maintenance, Specification & Installation
"Total solutions" are watchwords of Challenger Lighting. We ensure costs are minimized and efficiency/quality is maximized to provide a lasting co-operation with clients operating from medium sized retail and commercial units across Europe.
Services We Offer
Lighting Maintenance
Lighting Design
Lighting Installation
Energy Saving Initiatives
Energy Saving Surveys
Electrical/Lighting Upgrades (Int/Ext)
Sign Upgrade/Maintenance (Int/Ext)
Gobo Projector Upgrade/Maintenance
Emergency Lighting Testing
Emergency Lighting Upgrades
Emergency Signage Upgrades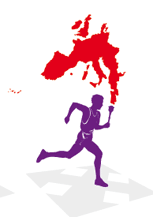 Lighting services are tailored to suit clients' demands, resulting in six weekly, three or six monthly visits replacing imminent or failed lamps and components. Total relamps with appropriate guarantees for lamp types is an alternate option; courtesy calls are included throughout the period of guarantee.
Challenger operate lighting maintenance on a "Cost Per Visit basis", fixed for two years inclusive of mileage, hours and return visits due to lack of lamps and components.
Minor works, lamps & components and luminaire repairs are at fixed cost ensuring minimal communication with the client.
Full reports via the web are submitted following site visits, confirmed by the clients' on-site management.
Lighting service includes emergency lighting tests and certification, repairs at agreed prices.
We are a flexible organisation expanding in line with existing and new customer demands.